Waist Trainer, your Best Friend
January 24
3 min read
When someone mentions waist trainers, what comes in some people's minds is that they are uncomfortable and not too aesthetic, just like the corsets of the 18th century. On the contrary though, Legal Beauty products are indeed very comfortable to wear and create an exclusive look for the wearer.
Moreover: besides shaping the figure, waist trainers can ease many issues such as back- and lower back pain, incorrect posture. Waist trainers can be worn on top of clothing, thus the result is an outstanding outfit (and the "wow, you look so hot" reactions are guaranteed).
Waist trainers are so useful and come in handy for many reasons, in addition to the fact that they look absolutely bomb!
Developing the Correct Posture
Thanks to their steel boning, waist trainers help achieving the ideal posture, so your back- and lower back pain are going to be relieved as well.
Correct posture is key for almost everybody, but there are some life situations that especially require the development of a healthy posture. For example, working at an office job and sitting many many hours daily, with a poor posture it can be quite exhausting, demanding and unhealthy for the back- and lower back. For the exact same reasons, a waist trainer would suit a student as well, not only would your wardrobe be levelled up with this fashionable piece, but would help you correct your posture as a student. At first it might not seem that important, but believe me, the further health symptoms, problems that develop because of an unhealthy posture can only be fixed in many years by putting on medical corsets, so it is the most ideal to prevent all that by rocking a lot more comfy and aesthetic garment.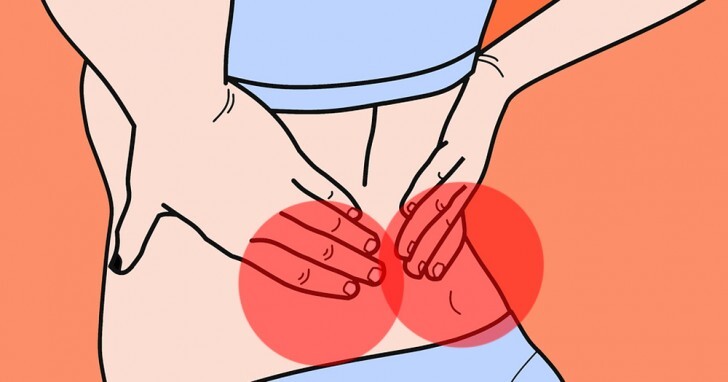 Shaping the Figure
Shapewear pieces like waist trainers not only have their advantages as for health, but are very beneficial in terms of being a decorative accessory.
Whether you suffer from obesity, or just bothered by a few extra pounds, you might actually been in a situation, when you begged to have a flawless figure as Marylin Monroe's just for a single day.
By picking up one of our waist trainers you can easily attain that, no matter if it is only for a special, one-off occasion, or if you would like to train your body shape in the long run.
From this viewpoint January is the month that is even more critical than bikini season, let's admit that everybody gains some extra pounds here and there at Christmas time, which is very hard to get rid of until prom season. Waist trainers could be the solution for that, they are now available also in nude colours and can be worn seamlessly beneath clothing.
Waist trainers are useful not only in prom season, they can be worn all year long, so that you can jump into summertime with a slim and toned body. If you feel like you do not even have excess weight, you can rock a waist trainer anyway to create a feminine and ladylike silhouette.
Invest in also a black waist trainer in addition to your Coffee Cream model, wearing a black waist trainer on top of your outfit is a great way to accessorize and can make your everyday looks more glamorous.
A woman usually strives to look her best on an everyday basis, but her most special day is undoubtedly her wedding day. What can be a bittersweet feeling, is that not every lady manages to transform into their dream body up until the big day. She may start hardcore exercising right after her proposal, but the organization of the wedding is a stressful task and sometimes ladies do indulge in snacking to relieve their anxiety, so extra pounds are very easy to put on.
Although most wedding dresses are designed including a corset in them, they are shaping the body the wrong way in many cases. Rustic styled dresses are becoming more fashionable nowadays, and they do not have a corset sewed in them. For a rustic dress, a Toffee Cream waist trainer is the perfect choice to wear underneath, which will serve you during the wedding ceremony and your first night together, too.
Legal Beauty waist trainers are perfect for any lady, you can treat yourself by purchasing one for your own self, or your girlfriend, sister or your mother. A Legal Beast sports belt and sports gloves are great present ideas for your boyfriend. You will receive your orders in a wonderful gift box, so you do not even have to worry about wrapping gifts.
The only thing left to do is clicking HERE and ordering your own waist trainer in the colour you wish!
Tags